Your Best Choice
For multi family
Real Estate in
greater cincinnati
Victor Patel | Selling Cincinnati for over 20 years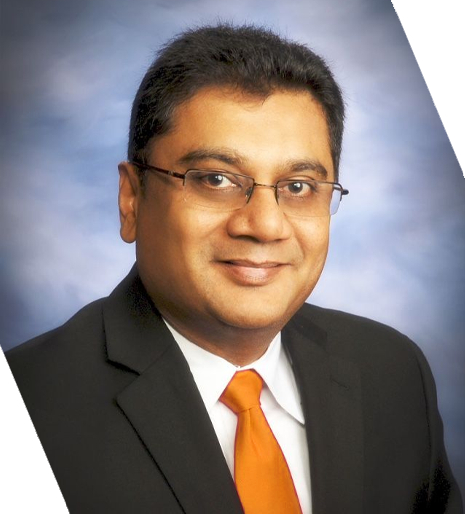 Victor Patel Moxy Realty
Victor Patel has earned a stellar reputation in the Greater Cincinnati real estate market
based on integrity, honesty and building trust. He is recognized for his tenacious work
ethic and warm, reassuring personality with an unwavering commitment to delivering
total customer satisfaction.
As a licensed Real Estate Broker in Ohio & Kentucky specializing in Multi-Family Properties,
Victor Patel is committed to helping his clients achieve their real estate aspirations.
He is the Owner of Moxy Realty, a brokerage based in Cincinnati that offers a full suite of
real estate services. With over 20 years of experience, Victor believes that fostering lasting
relationships is vital, and he serves his clients with sincerity and enthusiasm.
This letter is written to recognize and recommend the outstanding service, professionalism, and most importantly, the expertise of Victor Patel as a real estate professional. My experience with Victor has been one where he has exceeded in customer service, market knowledge, negotiation and ethics. As an out of state investor, Victor carefully walked me through the market and helped me pinpoint properties that fit what I was looking for. He always gave solid advice and made himself available any time I needed a sounding board or simply to answer questions I might have. He is exceptionally responsive (through both phone and email), insightful, and through - careful to make sure no detail was dropped. I highly recommend Victor Patel for your consideration as a real estate professional, and I look forward to working with him in the future. Dylan Bromley Half Moon Bay, CA

Just wanted to drop a quick note to thank you for your effective sale of our two apartment buildings. Your ability to list and post professional photos, secure quality buyers, schedule needed inspections, essentially obtain our asking prices, and still close on both within a month is still amazing to me and most everyone I shared your sale process with. I could have hoped for the short time line with the cash sale, but your efficient professionalism with the closing of the one involving a banking institution loan in less than a month is astounding. Besides your professionalism in the sale, you also demonstrated kindness and understanding to us who have limited comfort with online transactions. I truly appreciated your added effort to meet with me personally. I have no reservation in highly recommending you and your company to others for the sale of commercial apartment buildings. Gratefully, Don

Victor, Just a quick note to say thank you for helping us sell our multi-family property on Harrison Ave. in Cincinnati, OH. Your help in analyzing the property's value, knowledge of the neighborhood market and knowledge of the selling procedure allowed the process to run seamlessly. Thank you again and if we need a professional realtor in the future, we will surely give you a call. Dale Steinman Quail Creek Investment Group, LLC | Kansas City, KS

My wife and I recently worked with Mr. Patel as a dual agent during the purchase of our apartment complex in Cincinnati. We enjoyed working with Mr. Patel and he quickly earned our trust during this transaction. This was especially important because we are from California. He was very helpful in the many coordination activities that were required during the transaction process; he was accommodating to me during the showing of the property by picking me up from the airport; and acted in my best interest such when he pushed back on the Seller to complete more repairs items than he was originally willing to offer. Mr. Patel also has built up a directory of valuable contacts such as property managers, insurance agents, attorneys, and others, which increases his value as a tenured agent. Mr. Patel would be the first person I will call when the time comes for me to sell or purchase additional properties in the area. If you have any questions about my experience, please don't hesitate to contact me.

Victor, It was great working with you while buying 3 mixed use properties. You were very professional, always on time and very patient . Working with you was very pleasant. I look forward to doing business with you in the future. Regards, Thair Hassan | Cincinnati, OH

Victor, It gives me great pleasure to write this testimonial. As a first time commercial owner, I had plenty of questions and concerns but your professionalism and accurate input did help me a lot. You were thorough and always quick to respond to my numerous queries. I am thankful for your help and guidance. Wish you success in the future. Regards, Rana Singh | West Chester, OH

Victor, I wanted to thank you for your professionalism and attention to detail in selling the apartment building on Sutton Avenue. You kept me informed throughout the sale and coordinated all the events very efficiently and without any complications. You gave me the confidence to recommend you to others interested in selling and buying commercial property. Good luck with your future business and stay in touch. Best Regards, Mike Kadavinik | Fairfield, OH

It has been pleasure working with Victor for selling our property. You have helped us every step of the way in selling process and answering our questions with proper guidance. We have made friendship out of this professional relationship and will definitely recommend you to others. Dhaval Modi | West Chester, OH

I worked with Victor to sell my home in Centerville OH. He priced the home $30k more than I thought we could get for the house but given his vast experience, he was confident that it will sell at that price. Our home was sold within a couple of hours of going "live" with a full price cash offer from a home rental company based in TX. Victor was professional, prompt and on top of the entire process. I couldn't have asked for a better and more seamless experience. I would highly recommend Victor for your real estate needs. Vijay Palliwal | Centerville, OH

It was great working with you. You were great to work with, keeping the transaction going, keeping sellers calm, and responding to all the requests. I'm hoping we can do this again soon. Please let us know if you come across anything. Jason and I are looking actively. Thanks. Young Lee | San Francisco, CA

Working with a trusted consultant means that you can rely on their advice.
Before investing in, or preparing for the sale of
 your multi-family property, read these invaluable reports.

As a licensed Real Estate Broker in Ohio & Kentucky specializing in Multi-Family Properties,
Victor Patel is committed to helping his clients achieve their real estate aspirations.